More Awards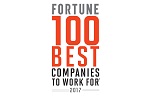 2017 FORTUNE magazine
100 Best Companies to Work For
AT&T is honored to be recognized by FORTUNE magazine as one of the top 100 Best Companies to Work For in 2017.
Great Places to Work combines anonymous survey results and compares these to similar organizations to determine the best places to work.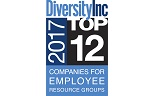 2017 DiversityInc ERG
Top 12 Companies for Employee Resource Groups (ERGs)
In 2017, AT&T was number 3 on DiversityInc's Top 12 Companies for Employee Resource Groups (ERGs). ERGs help us get our employees involved in things that matter to them and connect co-workers with shared interests, backgrounds and lifestyles. AT&T has 12 ERGs, including groups for veterans, women and LGBT employees.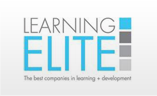 Chief Learning Officer Magazine
LearningElite Award
AT&T has ranked at the top of the list for the LearningElite award in 2011, 2012, 2013, and 2017, as well as being honored in their Winner's Circle for 2014-2016. In 2017, AT&T also received the Editor's Choice Leadership Commitment honor.  The LearningElite is awarded by Chief Learning Officer Magazine which recognizes the best organizations for learning and development.  This robust peer-developed, benchmarking program recognizes those organizations that employ exemplary workforce development strategies to deliver significant business results that benefit their organization, industry and the learning and development field.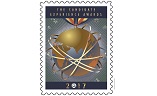 2017 Candidate Experience Award
AT&T was selected as a 2017 North American Candidate Experience award honoree. The (CandE) Awards is a competition that benchmarks the current state of the candidate experience and celebrates organizations that provide a consistent and positive recruiting experience for their job candidates.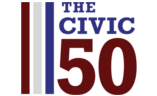 The Civic 50
50 Most Community-Minded Companies
The Civic 50 named AT&T one of the 50 Most Community-Minded Companies for the fifth straight year. The Civic 50 recognizes companies that use their skills, time and other resources to help improve the quality of life in the communities where they are doing business.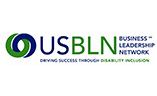 2016 US Business Leaders Network
Marketplace Innovator of the Year, Product Development
AT&T took home the Marketplace Innovator of the Year, Disability Inclusive Advertising/Marketing award for its ConnectAbility Challenge campaign. ConnectAbility engaged people with disabilities in the leadership, design and execution of the competition and sought to externally crowd-source technologies serving people with disabilities with no stake in resulting intellectual property.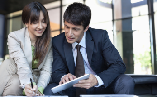 LATINA Style, Inc.
The 50 Best Companies for Latins to Work for in the U.S.
AT&T was listed as the #3 company on the 2016 LATINA Style 50 Report for providing career opportunities and support for Latina women.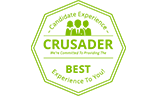 2016 Talent Board
Candidate Experience Crusader Badge
The Candidate Experience Badge recognizes AT&T's commitment to providing candidates with the best experience when considering or interviewing for a role within the company.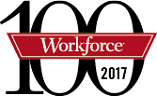 2017 Workforce Magazine
Workforce 100
AT&T is proud to be named by Workforce 100 World's Top Companies for HR.  Companies must excel in areas of diversity, recruiting and talent management to be considered for this award.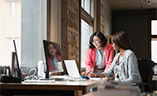 2017 JUST Capital and Forbes
America's Most JUST Companies
AT&T is honored to be on the JUST and Forbes JUST 100 rankings for the second year in a row, which names and celebrates the publicly-traded companies in America that perform best on the things Americans care most about. Their goal is to shine a light on how big corporations behave on the issues that matter to the public in hopes that it will help incentivize more JUST business behavior and focus the markets on solving the social, economic and environmental challenges of our time.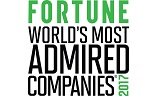 2017 FORTUNE magazine
Most Admired Telecommunications Company
For the third year in a row, AT&T was recognized in 2017 by FORTUNE magazine as the Most Admired Telecommunications Company in the world. AT&T also made the Top 50 Most Admired companies list for the fourth year in a row as the only communications company on the list. Companies are rated on various attributes including attracting and retaining talented employees, quality of products and services and innovation.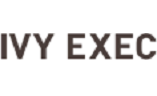 2017 Ivy Exec
Top 20 Tech/Digital Companies to Work for in 2017
AT&T is honored to be named one of the Top 20 Tech/Digital Companies by Ivy Exec. Companies were ranked based on work, culture, money, leadership and prestige.